Randall's Island Park Alliance Honors Manhattan SC Director of Coaching, Ray Selvadurai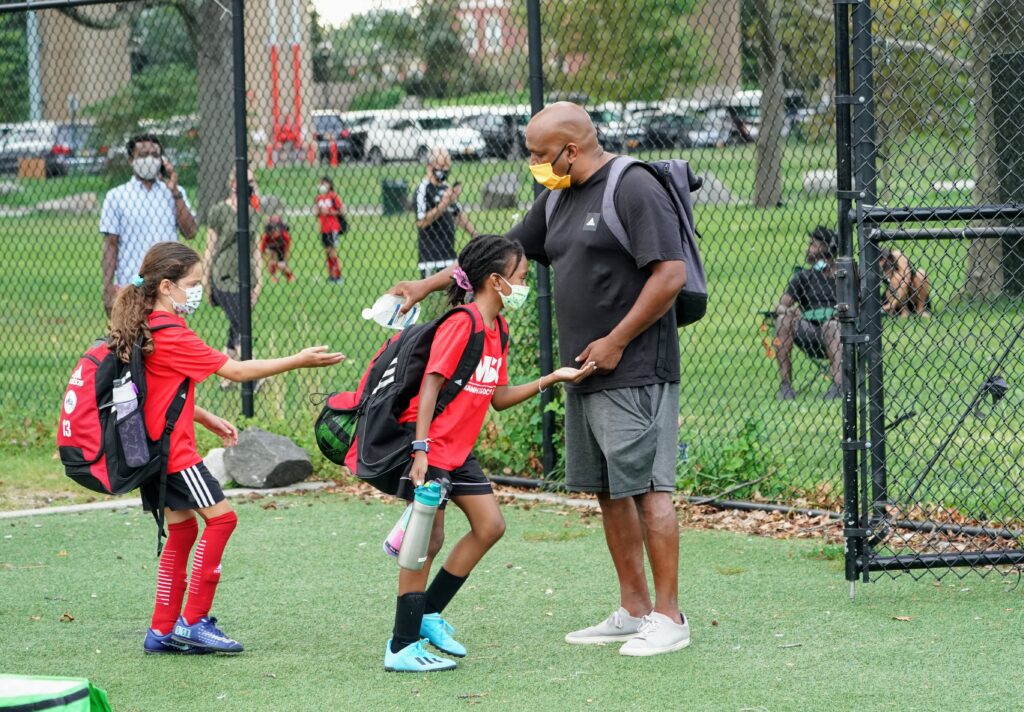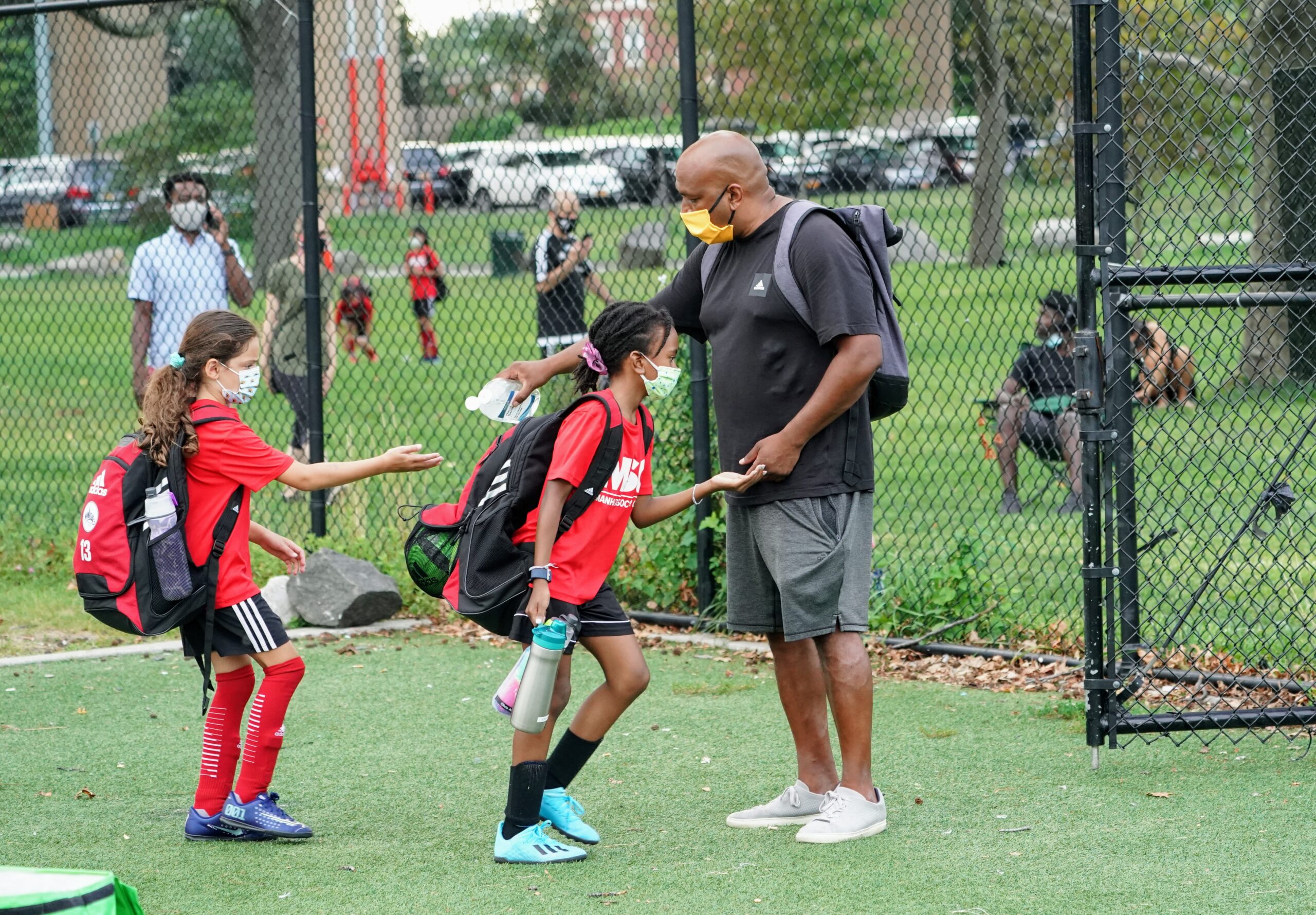 The Randall's Island Park Alliance will honor Manhattan SC Director of Coaching, Ray Selvadurai, at its annual gala on March 10, 2021.  Previous winners of this prestigious award have included US Women Soccer team legends Carli Lloyd and Abby Wambach, CNN Worldwide President Jeff Zucker, and tennis legend and Hall of Famer John McEnroe, to name just a few.  Born in New York City but raised in Syosset on Long Island, Ray has been heavily involved in soccer for almost forty years, first as a player, then a coach, and finally as a coaching director. He played club ball as a youth at Syosset SC, Northport SC, and Westchester United. Ray also captained his Syosset High School soccer team to a #4 national ranking and a pair of Long Island Class "A" Championships.  Ray enrolled at Brandeis University, majored in Political Science, and was a four-year starter through 76 games, earning NSCAA Regional All-America and All-UAA Conference honors along the way.
After Ray graduated from Brandeis in 1995, his first coaching job was at Commack for his HS coach Mark Steffens (USL Hall of Fame), where he stayed for two years.  His first coaching assignment at Manhattan SC came in 1998 when the Manhattan Devils hired him.  Under Ray's guidance, the Devils developed into a powerful team that advanced to the Eastern New York State Open Cup semifinals two times. The Devils ranked among the very best teams in Eastern New York during a wide-open era that did not have contemporary elite leagues like ECNL and the US Development Academy.  After his success with the Devils, Selvadurai took on additional Manhattan SC teams, including some of the most successful teams in club history.   His former MSC Thunder team (boys born 1988/89) was the first Manhattan SC team to reach the Eastern NY State Open Cup finals in 2007 and won the first-ever US CLUB SOCCER NY State CUP winner in 2006. His Manhattan Fusion girls team (born 1992/93) reached the Eastern NY State Open Cup semifinals or quarterfinals in three separate seasons and also part of the elite Region One Premier League for two years. He also guided the Manhattan Hotspur girls team (born 1997/98) to the Eastern New York State Open Cup finals in the only year that he coached them. 
On a national level, Ray has two MSC teams to three youth national championships. In 2014, he guided the Manhattan SC PSG 95 to the club's first-ever US Club NPL National Championship. His Manhattan Villa boys team (born 1999/2000) was two-time US Club NPL National Champions in 2016 and 2017 and four consecutive New York Cup State titles. 
In addition to his success as a head coach, Selvadurai, who has National Coaching Licenses and Director of Coaching Licenses from the USSF and NSCAA, has found even more success as a coaching director for the club that he's been a part of for well over two decades. Since taking on the  Director of Coaching role in 2012, Ray is at the vanguard of the Club's most innovative programming and initiatives, including ECNL, USL-2, and the alliance with NYC Football Club's affiliate program.  Always fully engaged and committed to the job, MSC results have been exceptional, with the Club enjoying its most successful stretch of achievement and growth under his watch.  
Ray's strong commitment to social responsibility and scholarship is an essential part of his contribution.  He was one of the forerunners at Manhattan SC for recruiting players from low-income and disadvantaged communities to play for his teams and other club teams at no cost to the families, which he continues to do today.  Our generous community and club fundraising efforts have enabled the scholarship fund to grow and allow nearly 200 players in need to participate in our travel program each year.  Through Ray's actions and those of other like-minded club people throughout the years, Manhattan SC has changed thousands of lives through the power of soccer. All of us at Manhattan Soccer Club extend our sincerest congratulations to Ray for receiving the award from the Randall's Island Park Alliance and for his outstanding body of work within the local soccer community over the past two-plus decades