The MSC Futures Program is a coed training-and-play program spearheaded by our directors, Carlos Moreira and Mercedes Motz. We carefully develop the skills of our youngest players (born in  2016, 2017, and 2018) to properly place them in the ideal situation as we look forward to the travel team programs in Fall 2023 and beyond.
Our coaching team will develop the players' technical skills, boost their confidence, and foster a passion for soccer in a fun atmosphere.
Players in the program may be offered travel team spots for Fall 2023 and can choose to reserve their slot early, as they will be given priority for acceptance due to their participation in MSC Futures.
Spring 2023
Locations
Beginning March 17 Friday at Marx Brothers Playground - East 97th St between First and Second Avenues, New York, NY, 10029
2017 and Younger 3:30 PM - 4:25 PM
2016 4:30 PM-5:30 PM
Fee - $475.00
Beginning April 4,  Monday, Tuesday, and Wednesday at  Frederick Douglass Field  Amsterdam Avenue between 101st and 102nd Streets
2017 and Younger - 3:30 PM-4:35 PM
2016 - 4:30 PM-5:30 PM
Fee - $425  10 classes Tuesday and Wednesday Starts April 4 No classes on May 9 or May 10
Fee - $395  9 classes Monday Starts April 10 - no class on May 8 and May 29
Beginning April 1, Saturday at Martin Luther King HS Outdoor Turf 122 Amsterdam Avenue, New York,, NY 10023
Saturday 2017 and Younger  - 9:05 AM-10:05 AM
Saturday 2016 -  10:10 AM-11:10 AM
Fee - $425  10 classes
No classes on April 8 and May 27

For more details about the MSC Futures Program, please get in touch with Carlos Moreira at carlos.moreira@manhattansc.org
For more details about registration, don't hesitate to get in touch with Paul Nicholas at paul.nicholas@manhattansc.org
WHAT TO EXPECT AT A SESSION:
All of our sessions are designed around ball mastery. Ball Mastery or technical skill is a player's ability to control the ball quickly and close to their foot. All sessions are oriented around maximizing each player's foot contact with the ball. In each session, they will learn something new or go over something they have already learned to refine their technique. Our coaches aim to get players to love manipulating the ball with their feet while playing fun games. While the children are playing these games, they are steadily developing key attributes they will need if they choose to play competitive soccer. The more a player touches the ball, the better they will be when in possession of the ball.
This program is an introductory period for children, which is why we are committed to creating a nurturing atmosphere for our youngest players.  A positive, distraction-free environment is key to developing player's confidence and willingness to take chances without fear of failure. Confidence is another key foundation for young players. When they master possession of the ball their confidence will grow. This age group is not only about player development but also social development as they are learning how to become teammates while playing a sport they enjoy. Players are expected to learn at their own pace and capacity.  We just want them to have FUN while playing soccer.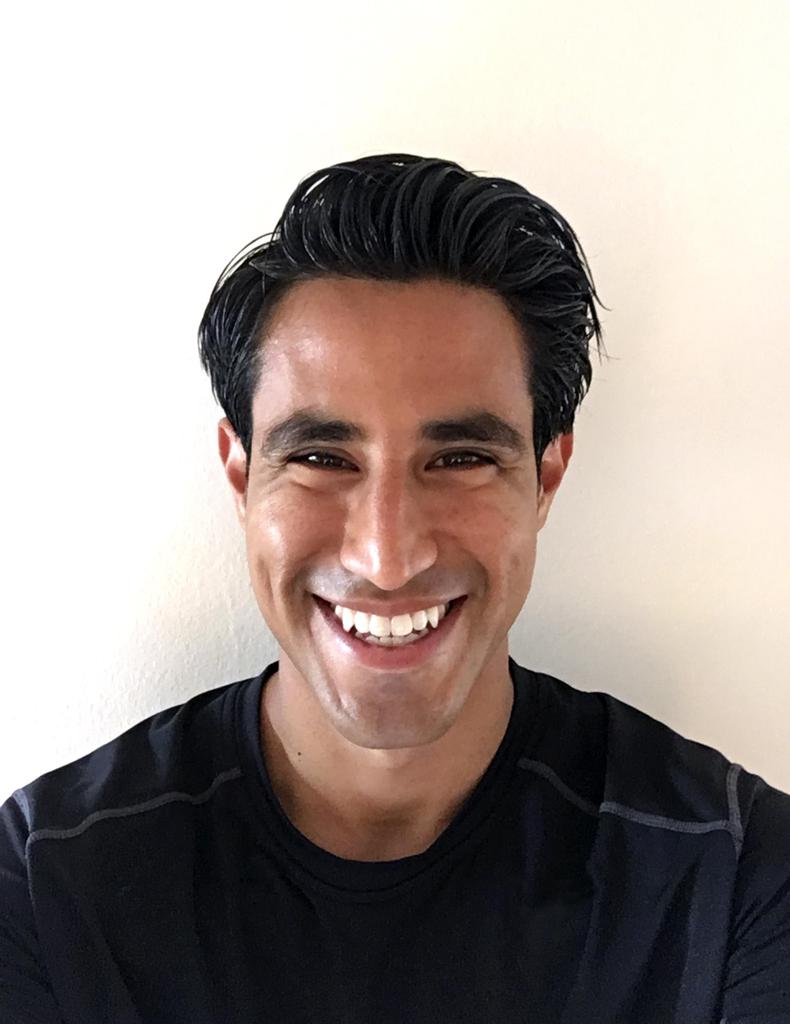 Carlos Moreira is our U5-U8 Development Academy Director.  He brings a wealth of teaching and coaching experience to our program as an inspirational collaborator with a proven track record in creating a compassionate, supportive and encouraging environment in which our players will not only develop their fundamental skill set, but also realize the true meaning of teamwork. As Coach Moreira says, "What I have learned through soccer is what I seek to instill in my young players: autonomy and authority can only co-exist with camaraderie."
"I am a soccer coach because I became the best version of myself on the field, and that is what I want to offer my kids: a space where they can not only acquire the foundation of great skills and a deep love for the game but also learn what kind of people they want to be."
A former DIII offensive player for William Patterson University, Carlos' enthusiasm for soccer began at the age of 5 while living in Japan where he first played travel soccer.  When his family settled in Fayetteville, GA., he joined and played for AFC Lightening Club for five years.  Thereafter, he began a highly accomplished coaching career working with boys and girls of all ages during his eight years at Super Soccer Stars and NY Stars Premier. During this time he coached his teams to regional success and developed a number of highly popular programs and saw his most gifted students fulfill their soccer ambitions. 
"My proudest moment as a coach is seeing a star player pass the ball to an open teammate rather than attempt to score on his own. No matter how many times I witness it, I am always moved by the instant when their love for the game and their respect for each other overcomes their desire for individual stardom. Often, when kids learn independence, they associate it with not needing other people. Sports humble us and remind us that we can only succeed if we work together, for no one player can single-handedly win a trophy."