New York Club Soccer League & EDP League Update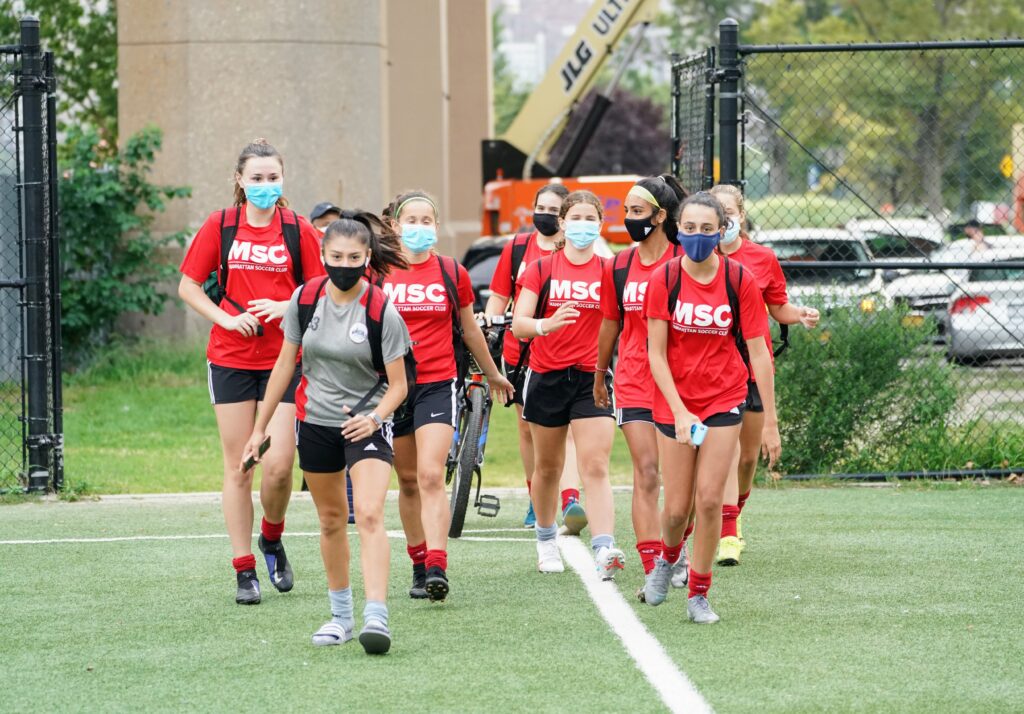 Manhattan Revolution, coached by Pat Greene, is struggling in the Girls U12 EDP North Atlantic Premier I division, with one win, three losses, and one tie.  Pat Greene seems to have turned things around a bit, with the Revolution winning and tying their most recent two matches. 
Manhattan Benfica, coached by Essaha Jallow, is currently in sixth place in the Girls U14 North Atlantic Premier Division.  Benfica has one win, one loss, and one tie in their three matches so far.  Benfica defense has been solid, but they've had a challenging time scoring goals, which in no small measure has cost them points in the standings. Benfica will complete their fall portion of league play with matches against Albertson and Stony Brook.
Manhattan Roma 2 (Boys U14) and Manhattan Barcelona 2 (Boys U13), coached by Jack Bouchard and Neri Amaducci respectively, have struggled out of the gate this fall.  Barcelona 2 has one win, two losses, and two ties so far, with the offense (just three goals in five games) being the main culprit.  Roma 2 has only one point gained in four matches, with zero wins, three losses, and one tie.  
Manhattan Fusion, coached by Cheryl Myers, lost their first game of the fall season to STA, 4-3.  The Fusion competes in the Girls U15 USYS Mid Atlantic Conference National League.
Manhattan Express, coached by Brad Johnson, has one win and one loss so far in fall league play in the Boys U15 North Atlantic Westchester Division One.  Express has many games in hand on the schedule and will have ample opportunities to close the gap between themselves and first place DUSC before the season is over.
Manhattan Earthquakes, coached by Johann Smith, is cruising so far this fall season, sitting atop the Boys U15 North Atlantic Westchester Division One with four wins and a draw. Earthquakes lead the division in both goals scored (21) and goal differential (+13) by wide margins. 
Manhattan Gremio, coached by Brad Johnson, is currently in first place in the Boys U19 North Atlantic Premier Division One, with two wins and a loss. No team in the division now has more than four matches played, so there is plenty of soccer left to determine the division standings.