MSC General Election – Board Candidates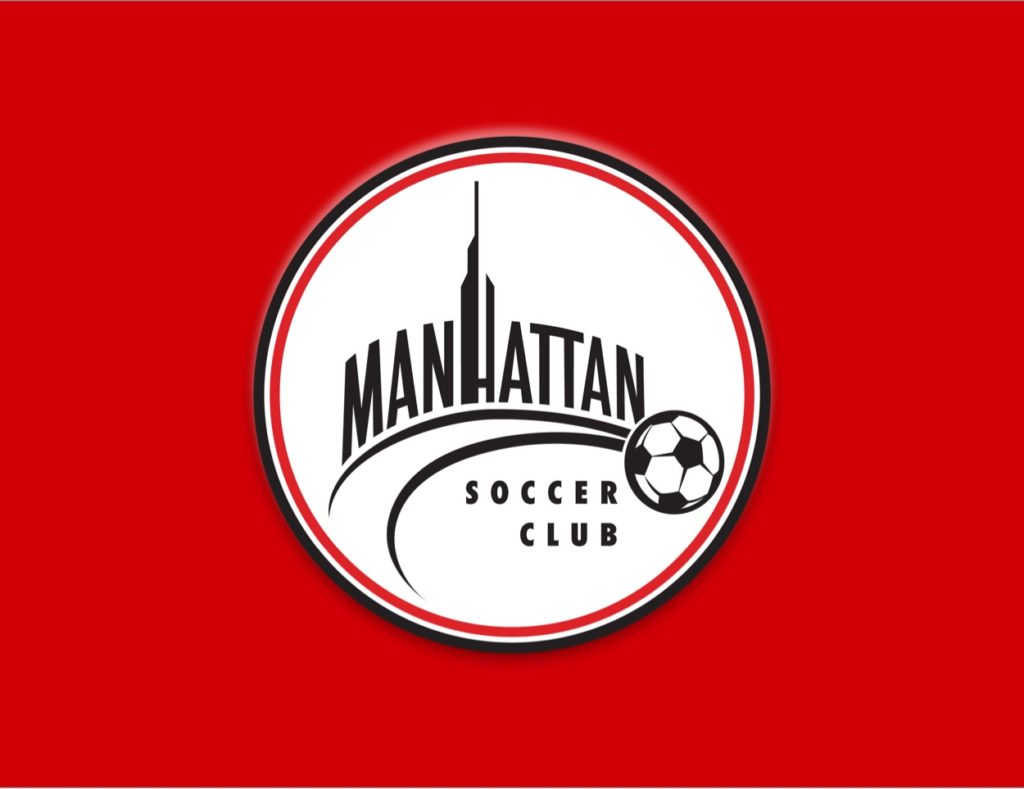 Danielle Auerbach
Team - PSG 2013 (Robby)
Joined MSC - 2019
I started playing competitive tennis at age 9. I competed worldwide, including playing in the Junior U.S. Open in 1999. I then played 4 years of Division I college tennis at Wake Forest University. I understand what it takes to be an elite athlete, and I gained so many valuable life skills playing sports: discipline, time/management skills, work ethic, good sportsmanship, working well with others, and much more. At the same time, I am the Mom of three young children, and I know how important sports are for children at any level, even when it's not particularly competitive. Sports allow children to make new friends, move their bodies, get fresh air and have a lot of fun. I know that I am new to MSC, but I have been impressed by what I have seen regarding the staff, coaches, and organization. And, I have seen how my 7-year-old son has grown as a person and as a player just over the past year, and I love how many new friends he has made. I want to join the MSC Board, so I can be a small part of helping this wonderful organization continue to thrive and continue to get bigger and better. Thank you in advance for your consideration.
Derek Cribbs
Teams - Fury 2002 (Carter) Surf 2003 (Cassidy)
Joined MSC - 2010
Roles - Team Manager (Beat 5 years) (Fury 3 years)
I've been around sports my whole life, and I'm a big believer in youth sports. Sports teach kids things they may not learn in school: discipline, commitment, time management, being part of a team, and how to win and lose with grace. My kids started playing for MSC 10 years ago, and I've been very thankful for all the club has done for my kids and all the kids that have played in that time. Teaching them to be better people both on and off the field. My background is in finance and strategy. I think I can be helpful as the club continues to operate not only on a day-to-day basis but also in shaping its future direction. Hopefully, I can help chart that direction and ensure that the club is on a good footing for all the kids in the future.
John Gallarello
Team - Barcelona 2008 Premier (Jackson)
Joined MSC - 2017
Roles - Team Manager (Milan 2008 1 year)
Over the 3 years, my son has played with MSC, I have been very impressed by the sense of community, leadership, and talent. As Manager of Milan last year, I feel that my skillset helped Coach Will focus on coaching. We created a great partnership, and that partnership helped turn a sub-par team around to a top tier team with an undefeated season. I worked for over 10 years touring and on Broadway as a stage manager. I was in charge of the entire artist integrity of the show. I later moved to the Entertainment industry, where I did media rights for the world's largest acts, including The Rolling Stones, Barbara Streisand, Mariah Carey, Motley Crue, and many more. I was in charge of organizing and scheduling their concert shoot, video/audio production, and delivering the TV and DVD masters worldwide. I am over the top organized, almost to an annoyance. I feel that I can add support to the outstanding organization MSC is. I can help to reach out and try to integrate sponsorships that will benefit the club. But most importantly, be a part of the best Soccer program and a group of people in NYS. I hope you consider me for a board position. Either way, I will continue to support MSC in any way I can. Thank you for your consideration. Best. John
Julie Kronish
Teams - Roma 2007 ECNL (Jonathan) Freedom 2005 ECNL (Jack), Titans 2001 (Ryan-graduated)
Joined MSC - 2010
Roles - Team Manager(Roma ECNL 6 years) (Earthquakes 2 years)
I am a former senior-level consumer marketing executive at MS&L, a top public relations agency in New York City. I have a talent for bringing creative ideas and delivering effective marketing programs to brands and companies and have a passion for spreading the word on all things that are of genuine interest to me. After leaving MS&L, I continue to consult for small companies and start-ups. My three boys have grown up playing soccer in the MSC community. I have been an MSC parent for over 10 years with a combined 24 years amongst my three boys, ages 18, 15, and 13, who all play or have played for both travel and premier-level teams. I've had the sincere pleasure of serving as a volunteer team manager for my youngest son's team (Roma ECNL) for the past six years, as well as a short stint managing my middle son's team. As a member of the MSC Board, I can further the club's broadening community engagement efforts. I will also bring a roll-up-the-sleeves positive spirit to help maximize club pride. My experience with MSC has given me a deep understanding of club soccer's psycho-social impact from all levels - the players, families, and community at large. I truly believe it takes a village, and I believe in these times, we need to rally around what makes the MSC community special.
Scott Marwin
Team - PSG 2013 (Liam)
Joined MSC - 2011
Roles - Parent
I'm interested in being on the MSC Board of Directors. I come to MSC through my son, who has been playing in the club for 2 years. He is now playing on the 2013 PSG team coached by Carlos Moreira. I've been incredibly impressed with the organization and the quality of coaching. My son identifies with the club. And, as a family, we intend to be with the club for a long time.
For my son, I'm not interested in a boutique experience. This is a big club with great diversity and resources. For my son, this is what I want for him both socially and athletically.
My love for soccer is lifelong. I played in high school and at Franklin and Marshall College. I continued to play club soccer through my postgraduate education. I'm an orthopaedic surgeon; I played through medical school, residency training, and fellowship training. For the hours I committed to education, playing club soccer was not an easy task. However, the game was an important part of my life, and I didn't stop playing until my body asked me to stop playing.
I would greatly enjoy participating in the decision-making that influences the direction of the club. My love for the game and my position in the community as an academic orthopaedic surgeon at NYU are attributes that could enhance the board's activities. I'm not a youngster as I'm approaching 60; I hope some acquired wisdom would also bolster my participation. My role in the department of orthopaedic surgery at NYU may promote collaboration with the club through the divisions of sports medicine and pediatric orthopaedic surgery. In summary, I would really like to be a member of the board of directors for a club that will be part of my family for years to come. I love this sport. I love how the club has treated my son. This has clearly driven me to participate.
Vadim Sarma
Team- Boltz 2009 (Lila)
Joined MSC- 2018
Roles - Parent
I have not held a position with a soccer club, although I played soccer through High School. I trained extensively as a tennis player and played tennis for a Division 1 school. I spent many years coaching children learn the game of tennis and then play competitively. I am entering the second phase of my career as an attorney, and I have been looking to devote a significant portion of my time to an endeavor such as this one. In addition to being an attorney, I have a Master's in Social Work, and I recently received my license to practice in New York State. Thank you for your consideration.
Loryn Bergman
Team-Barcelona 2008 ECNL (Bryan)
Joined MSC - 2014
Roles - Board Director 2 years, Board Secretary 2 years, Team Manager (Barcelona 2008 ECNL 4 years, United 2008 1 year, Various committees
My name is Loryn Bergman, and I would be honored to continue serving as a member of the MSC Board. My main goal as a Board member is to work with the Board, our parent body, and staff to build a community supporting our children's soccer development. My family has been part of the MSC community for several years, and our son plays for the 2008 boys team, Barcelona ECNL. I want to help ensure that MSC continues to be an inclusive environment where all players and families feel welcome. As for my qualifications, I have volunteered as Team Manager for several years and as a Parent Assistant Coach; worked with MSC, Prestige Prep, and Yours in Soccer Foundation to bring academic support programs to our athletes and to assist our players with high school placement; and served on several MSC Board committees. In my professional career, I have worked as a prosecutor in the Manhattan DA's Office and the Office of Special Narcotics. After leaving, drawing on my undergraduate background in education and my legal expertise, I began focusing on helping families obtain educational services for their children (both special needs and gifted and talented), managing middle and high school placements in NYC navigating the admissions processes. I am grateful to all those who have helped make MSC such an incredible organization and am committed to further supporting the Club and all members of our community.
Brian Dolan
Team - Freedom 2005 ECNL (Samuel)
Joined MSC - 2014
Roles - Manager 7 years (Freedom, Wolves) Board Director 1 year
I have enjoyed my first year on the board despite the extreme challenge of dealing with Covid. I hope that next year I can contribute to helping the club focus more on getting our players back out on the fields playing soccer.
Jon Graber
Team - Thunder 2004 ECNL (Cooper) Titans 01 (Jaden)
Joined MSC -2009
Roles - Board President 2 years, Board Director 5 years, Co-Manager Titans/Emelec 2001 10 years
Having my kids grow up playing in the club and giving back to the club has been beyond satisfying. My initial experience was helping my kid's teams as an assistant manager and then eventually joining the board. Being president the past two years has been a great and challenging experience thru a pandemic. There has been nothing more satisfying than seeing the club navigate thru this, and hopefully, I have been able to contribute to that.
Michael Knopf
Team - Thunder 2004 ECNL (Gabriel)
Joined MSC - 2012
Roles - Manager Thunder 2004 ECNL (6 years) Board Director for 3 years, chairperson of the Legal Affairs Committee for 3 years. Founded the Manhattan SC Fundraising Committee and organized the first Volunteer Recognition Event in Fall 2019
I am a corporate attorney and have served on and advised corporate and not for profit boards of directors for over 25 years. My family has been involved with Manhattan SC for almost 10 years.
David Kramer
Team - Charge 2002 NL (Emma) Express 2006 Premier (Will)
Joined MSC - 2011
Roles - Board Director 3 years, Vice-President 2 years
I have simply been a lifelong soccer fan. I was part of that wave of kids who started playing soccer in the mid to late 70s on Long Island, rooting for the Cosmos, and scrounging for any glimpses of European soccer on TV. I played club soccer, much like my two children (Emma - Charge / Will - Express), and was ultimately able to continue playing Division I soccer in college and participate in a Final Four. I understand the dedication required to successfully compete at high levels and the time and effort required to be a successful contributor to MSC.
I have had my children play on both Premier and non-Premier teams, and I appreciate there is a balance between what is right for each child. I also have children who participate in both the boys and the girls programs at MSC and have seen the unique requirements and needs of each.
With my background and being involved with the club for over nine years, I thought I had something to offer and was fortunate to be elected to the Board in 2017. I have served as an active member since then, focusing on player experience, the club's long-term strategy, and navigating the Covid crisis. For the past two years, I have held the position of Vice President on the MSC Board. This involvement has excited and motivated me to seek reelection and further help the club as it copes with the current situation and strives to become better and better in the future.
I have worked in finance at large firms (JPMorgan) and risked my own capital to invest and manage small businesses. I understand the time required of people to make things work efficiently. Already knowing and respecting the DOCs and MSC Board members, I believe I can work well with all parties critical to the club. I hope I can continue to contribute to the ongoing growth and success of MSC.
Anna Lonergan
Team - None
Joined MSC - 2009
Roles - Co-Manager of Titans/Emelec 2001 9 years
I have been a member of the MSC board for many years and would like to finish my tenure this year and hand the reins to a new generation of MSC parents.
Grace Mandigo
Team - Chelsea 2010 (Benjamin) Pachuca 2012 (Brian)
Joined MSC - 2016
Roles - Manager Chelsea 2010 3 years, Board Director 2 years,
I have been an MSC Board Director for 2 years and hope to continue to serve the club. I have been particularly active on the Health and Safety Committee, ensuring that MSC prioritizes its members' health and safety.
Scott Searcy
Team - Atletico 2009 (Connor)
Joined MSC - 2015
Roles - Manager Atletico 2o09 5 years, Parent Assistant Coach 4 years, Board Director since June 2019
Over the last five years, it has been wonderful watching my child's love for soccer grow under the tutelage of Manhattan Soccer Club. During these years, I have also become attached to the Club and would be honored to continue to serve on the Board of Directors for another year. I look forward to helping guide and build an even stronger club for my child and other New York City kids.
The last year was an interesting one to start my tenure. Learning the ropes and integrating with the existing members was exciting for me in the first part of the season. I continued my role on the Team Managers Committee, helping several of you with your questions. I plan to continue this going forward and have ideas to provide more resources to make the job easier.
The second half of the year was challenging but rewarding to work with this group. Countless hours were spent determining the best path to get the players back on the field while ensuring their safety. Seeing the red jerseys back on Randall's Island this fall brought me a sense of pride.
I hope to find more reasons to be prideful in the work this group does for the community and remain a part of the Board. I ask for your vote to continue my role on the MSC Board of Directors in the 2020-21 season. Thank you for your time and consideration.
Jeff Thorp
Team - Charge 2002 (Kylie)
Joined MSC - 2012
Roles - Manager Charge 5 years, Previously Manager of Surf and Spirit - Team Photographer (various teams) Tournament Director Charge
My daughter Kylie has played on MSC for 8 years with Spirit, then Surf and with Charge for the past 5 years. As her involvement in soccer and MSC has grown, so has my involvement with her teams and MSC in numerous ways. On her team, I've been the team photographer, tournament director, and manager. With MSC, I've been a member of the Board for the past 3 seasons. I serve on the Finance Committee of the MSC Board.
I have worked hard to advance the interests of the Club and will continue to work hard to support our kids, coaches, the MSC Community as well as the Club's missions to promote physical and mental development, self-esteem, leadership, and community & global citizenship of our kids.
If re-elected to the Board I will continue to pursue these goals, supporting the Board and Club in whatever roles are asked of me.